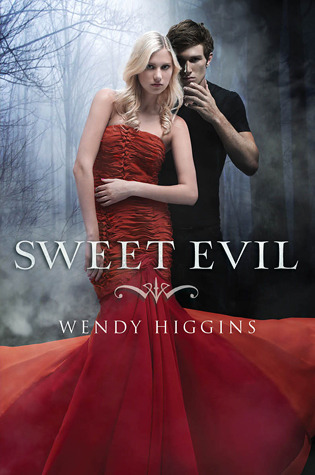 Embrace the Forbidden

What if there were teens whose lives literally depended on being bad influences?

This is the reality for sons and daughters of fallen angels.
Tenderhearted Southern girl Anna Whitt was born with the sixth sense to see and feel emotions of other people. She's aware of a struggle within herself, an inexplicable pull toward danger, but it isn't until she turns sixteen and meets the alluring Kaidan Rowe that she discovers her terrifying heritage and her willpower is put to the test. He's the boy your daddy warned you about. If only someone had warned Anna.

Forced to face her destiny, will Anna embrace her halo or her horns?
Kaidan, Kaidan, KAIDAN!
This book was so, so good, I couldn't put it down. I say that about most books, but I didn't want to stop reading this story.
Demons, angels, forbidden love, daddy issues, this book has it all.
The main character Anna is a character that I was fond of from the get go! She's socially awkward, caring, and sensitive. She's the girl that everyone knew from their high school days, in my case... me.
And of course, enter Kai. The hot, bad boy with a demon father. I loved the relationship between these two characters. Wendy didn't spare any detail when it came to Anna and Kai, it is perfect! In my opinion...
I could not fault this book. It's a typical YA Fantasy/Love story sure, but it's so well written, it's got humor and adventure, and I can't wait to read more.